SISTERHOOD
The JCV Sisterhood, referred to as "The Heart of the JCV," is an organization of women dedicated to the beautification, education, and enhancement of the JCV. It is also considered a fundraising arm of the synagogue. We understand the importance of providing programs that nurture and sustain Jewish life and vitality.
The most important reason to join is the special relationships you will make with a group of dedicated and hard-working women. Also importantly, being a Sisterhood member provides new friends, experiences, and fun-filled activities! We meet monthly and our programs vary. We also sponsor Book Club, Lunch Bunch, and Sisterhood Shabbat, as well as summer programs that keep our members in the loop. There's something for everyone.
Membership is $25 and is open to both JCV members and non-members. Come join us and be a part of this amazing group!
Thursday, May 4. Spring Luncheon Details to follow.
Lunch Bunch
Once a month, Sisterhood members gather at a local restaurant to enjoy sharing lunch and laughter. It's a tradition that has grown over several years and we look forward to many more fun-filled afternoons ahead. Please join us! For more information, contact SisterhoodJCV@outlook.com.
LUNCH BUNCH
Book Club
Sisterhoodbook@thejcv.org
April 3, at 10:30. Book Club Monday, This Tender Land.
Sisterhood Board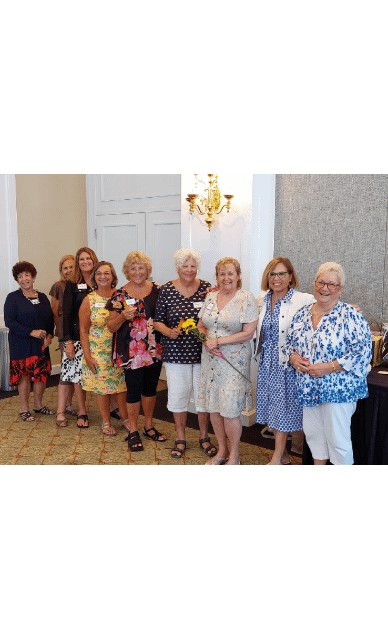 Mon, March 27 2023 5 Nisan 5783