Membership
"home away from home"
The Jewish Congregation of Venice (JCV) is where people gather to worship, socialize, and celebrate with one another. Joining the JCV means becoming part of a diverse community of friends who have come from many areas of the United States and international locations. We are a place to share our prayers and dreams, learn, and be part of a caring congregation. We are an enthusiastic, inclusive organization with many activities throughout the year. Whether you move to Venice as your permanent home, come for the season, or are on vacation, we look forward to welcoming you. We invite you to visit, to participate and to discover the JCV community.
The JCV currently offers two levels of membership:

Full-time Members
Our annual dues are $700.00 for an individual and $1,400.00 for a family. This includes High Holy Days tickets.

Seasonal Members
Those who live in the area for seven months or less and do not participate in JCV High Holy Days: Dues are $400.00 for an individual and $800.00 for a family.
*Please note: We have no building fund. Dues are not refundable.
Step 1) Please download and complete our PDF Membership Application
Step 2) Send the application by email to membership@thejcv.org or mail it to the Jewish Congregation of Venice, 600 North Auburn Road, Venice, FL 34292. You may send a check for the corresponding dues to the Jewish Congregation of Venice or click here to pay online.
If you have questions, please email to membership@thejcv.org or call the main office at 941-484-2022.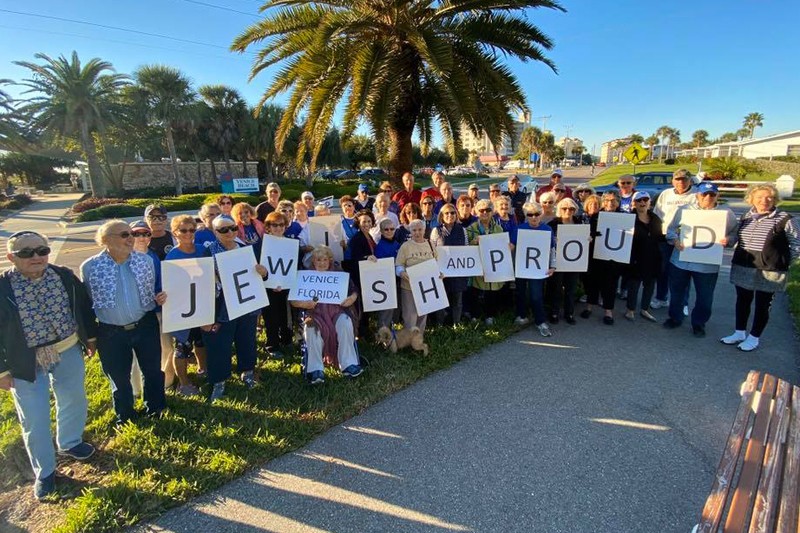 Visiting JCV
The Jewish Congregation of Venice is located in South Sarasota County on the Gulf Coast of Florida. Referred to as 'Paradise' by many residents, Venice, FL offers many recreational opportunities including swimming, sunbathing, golfing, biking on trails, fishing, boating, and kayaking. Venice is also well-known for shells and sharks' teeth as well as an active downtown with many restaurants and boutique-type stores.
Our JCV building is located within a quiet community of Venice, on Auburn Road between Edmondson Road and East Venice Avenue.
Mon, September 21 2020 3 Tishrei 5781