Jewish Food Festival
Food, Culture and Fun
In response to COVID-19, the 2021 Jewish Food Festival at the Jewish Congregation of Venice has been canceled.
Sarasota County's Original Jewish Food Festival is typically held on the third Sunday in February and has been held annually since 1994. We thank our volunteers, patrons, and vendors for their continued support and wish to do our part in keeping everyone safe during these unusual times.
The 2022 Jewish Food Festival will take place on Sunday, February 20th, celebrating the delicious diversity of Jewish foods and culture. We chose to announce this now in order to give everyone an opportunity to put this on their calendar.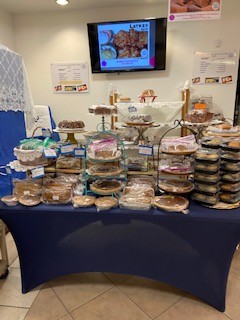 Sat, July 24 2021 15 Av 5781